# ATTENTION BUSINESS OWNER
Are you looking for a social media advertising agency that can help generate sales for your business?
Social media advertising is hard. You need to know how to use all the different platforms, you need to create interesting and engaging content, and you need to make sure your ads are targeting the right people.
But what if you don't have time for that? What if you want someone else to take care of it all for you? That's where we come in. We're experts in social media advertising, and we can help get your business seen by the right people on the right platforms.
Not only will our social media advertising help get your business seen, but it will also help increase traffic to your website and boost leads and sales. We know what works and what doesn't work when it comes to social media advertising, so let us take care of it for you.
Request a call with our experts today.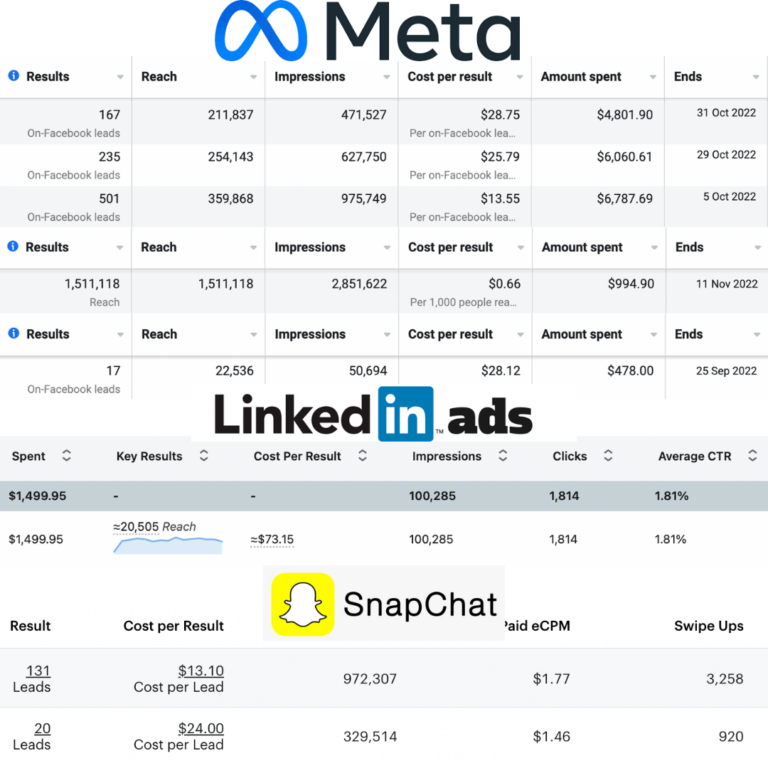 Our Social Media Advertising packages are designed for businesses of all sizes. We can manage paid media campaigns on the following platforms: Facebook, Instagram, YouTube, LinkedIn, and SnapChat. If any of the packages below do not suit you, book a call with us and let's discuss a custom solution to meet your needs.
Starter
Getting your feet wet
Brand Awareness or Traffic Campaign

Customer Provided Creative

BHD 150 (one-time) Setup Fee
Growth
Scaling with paid ads
BHD
450
Monthly ($1,195)​
Lead Forms / Conversions Included

Customer Provided Creative

BHD 150 (one-time) Setup Fee
Scale
Serious about sales
BHD
700
From: Monthly ($1,850)​
Customer Provided Creatives

Placement/Platform Adaptations

Multilingual (Arabic/English)

BHD 150 (one-time) Setup Fee​
We will meet with you and get to know each other before completing our onboarding campaign brief. We ask you to share your brand assets and any pre-made creatives, images and videos you want to use in Google Drive. We also need access to your accounts. We set up a channel for communication. 
Our strategy, copy and design teams get to work planning your campaign based on the campaign brief. If we are designing the creative, our strategy team works with you to come up with the creative direction. Our strategy team sets the daily budget (within our agreed scope) and target audience. Our copy team write your ad copy, and our design team (if included) brings the creative vision to life. 
When the campaign plan is ready to present to you, you'll have the opportunity to review and make comments (revise) the campaign plan up to 2 times. 
Once the campaign plan is approved, we'll make any necessary adjustments and adaptations, configure the campaign on the agreed social networks and go live.
A common mistake most media agencies makes is to implement and walk away. We don't do this! We will actively monitor your campaign to ensure you are getting a good return on your investment.
At the end of the agreed campaign period (or monthly – whichever is first), we will provide a report with key metrics related to the campaign performance.
CREATIVE CONTENT CREATION
Need engaging content for your ads?
If you're looking to create high-quality, engaging content for your paid advertising campaigns, you need a professional and experienced content creation agency. At GOamplify, you'll have access to expert copywriters and creative professionals who know how to produce results-driven content that will help you achieve your social media marketing goals.
With engaging and well-crafted content, you can attract more attention to your paid ads, boost click-through rates, and generate more leads and conversions. So if you're looking to take your paid advertising campaigns to the next level, be sure to ask us about our content creation services.
Book a free consultation with us to learn more.
Want to know the secret to closing more sales online?
You've seen the ad before. The one that keeps popping up on your Facebook feed and you keep scrolling past it. It's time to stop ignoring those ads and start paying attention!
There are a lot of reasons why customers don't make a purchase the first time they see an advertisement, but there is no reason for them not to buy from you again if they like what they saw in the first place. Retargeting with social media ads is very important to close more sales because it allows you to show your product or service over and over again until people take action.
If someone has already shown interest in your product or service once, then chances are good that they will do so again if given another chance at making a purchase decision. Don't let these potential customers slip through your fingers by giving them the opportunity to purchase from your competitor's ads instead of yours. 
Book a free consultation with us below to learn how we can help you set up a retargeting campaign.
Frequently Asked Questions
I need content for my ads, can you help?
Yes, please see our content creation services. 
How long does the onboarding and campaign planning process take?
Our onboarding process is normally scheduled within 48hrs of confirmation. The onboarding brief takes up to 2hrs to complete, depending on how complex your campaign is.
The planning process is dependent on the creatives that are required for the campaign – if you are providing these to us, we can usually have your campaign live within 3 business days.
How long do my ads need to run to get results?
Paid ads typically need to run for a minimum of 3-5 days in order to start seeing results. However, depending on your target audience and the specific ad campaign you are running, it may take longer for your ads to gain traction. It's important to be patient and we will continuously monitor your ads' performance and make necessary adjustments along the way.
Can I see an example of ads you have run?
Yes, see below screenshots of some of our previous ad campaigns.