# ATTENTION BUSINESS BUILDER
Stop working IN your business and start working ON your business today.
Hire a marketing coach today and you'll quickly escape marketing overwhelm, eliminate wasted efforts, and learn to focus on the things in your business that really move the needle.
You're probably thinking,
"I can just do this myself, I don't need help."
But the truth is, as a business owner, you're wearing many hats and you don't have time to be an expert in everything.
That's where a marketing coach comes in.
A good marketing coach will help you:
YOU'RE COMMITTING RANDOM ACTS OF MARKETING.
"Shiny object syndrome" is common to most business owners. You see a new marketing tactic and want to try it without thinking through potential ROI or how it fits into your overall marketing plan. 
What you need is strategy. You need big-picture planning before chasing the wrong things. 
We help you build and action a solid marketing plan that accomplishes your goals. 
YOU'RE RUNNING THE COMPANY AND THE MARKETING TOO.
Successful marketing isn't about a "launch" or a big campaign. To win at marketing, you need consistency. 
Consistency requires time; something you have less and less of. 
To give you back your time and peace of mind, we specialise in training great marketing teams. 
We onboard, train, and mentor teams to set you up for long-term growth. 
YOUR BUSINESS ISN'T GROWING.
You've come as far as you can on your own. You've done a great job on your own esteem, but it's time to level up. 
You need mentorship. Next steps. Accountability. Someone to take over the marketing so you can focus on strategy. The parts of the business you enjoy. 
Our coaching is focused on sustainable growth. Despite having no monthly commitment, our clients stay on for an average of 12 months because of a clear return on investment each month.
YOUR BUSINESS HAS GAPS YOU CAN'T SEE.
It's cliche, but it is difficult to see the forest for the trees.
When is the last time you raised your pricing? Does your business model make sense? Are you optimising your human resources? How should you prioritise your marketing to-do list? 
A marketing coach will review current gaps in your business, identify low-hanging fruit opportunities, and recommend the best course of action to take.
YOU NEED FREEDOM AND AUTONOMY.
Could you leave your business for an eight-week vacation? Does your family see you enough? Do you sleep eight hours a night? 
If you answer "no" to all or most of these questions, it's time to hire a marketing coach.
Book a FREE discovery call now
We guarantee you'll get value, go on.. theres zero risk.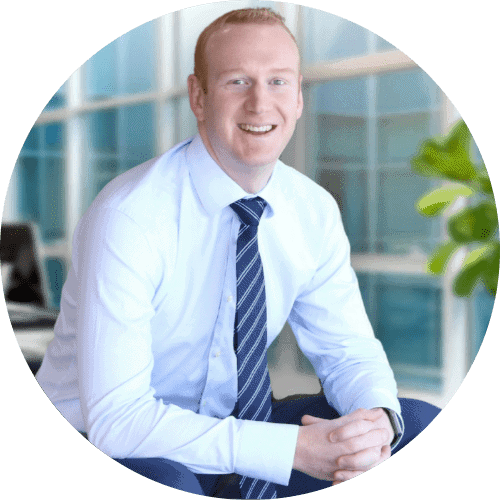 Hi, I'm Tim.
I help business owners just like you solve their marketing and sales problems, giving you more time to spend working on your business instead of working in it.
I'm an entrepreneur and digital marketing strategist with over 20 years of experience working in business, sales, and in the online space. I've been (and continue to be) on both sides of the table – a business owner, consultant and mentor to people and businesses in all parts of the world. I've spent hundreds of thousands in online advertising and generated in excess of 100 million in sales for my customers. 
I'm passionate about helping our customers avoid the mistakes that I've made, and that I see people doing on a daily basis. 
So, If you're a business owner who is sick of spending their hard-earned cash with agencies who simply don't move the needle for your business, or a business owner who is ready to scale and cannot do everything on your own – book a free discovery call with me today. I guarantee you'll come away with value. So what are you waiting for? It's not every day you come across an offer that has zero risk!
Here's What Other Clients Say About Tim